Ngiring Ngewedang restaurant represent new concept building such supernatural with perfection designed. Ngiring Ngewedang is located on top of the mountain which is in Munduk village, Banjar district – Buleleng regency. It can be reached at about 3 hours' drive from Ngurah Rai airport or 1 hour from Singaraja city.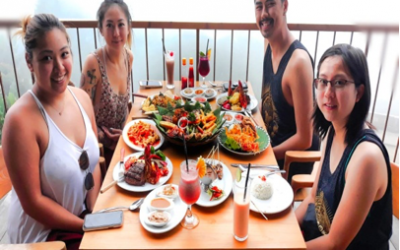 Restaurant Ngiring Ngewedang terletak di jalan Kayuputih Munduk, Kabupaten Buleleng. Dari luar bangunan restaurant sudah tampak asri dan megah karena terdapat Gapura dengan ukiran khas bali dan dua icon patung lanang-istri. Halaman parkir yang luas juga membuat nyaman...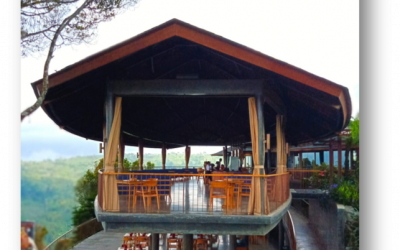 Kenyamanan dan pengalaman yang tidak terlupakan yang ditawarkan dari sebuah restaurant mejadikan Ngiring Ngewedang Restaurant dijuluki sebagai "Heaven Restaurant". Sebuah restoran yang dirancang sempurna dengan konsep baru yang supernatural dan begitu kental...